Decks & Pergolas: A Match Made in Heaven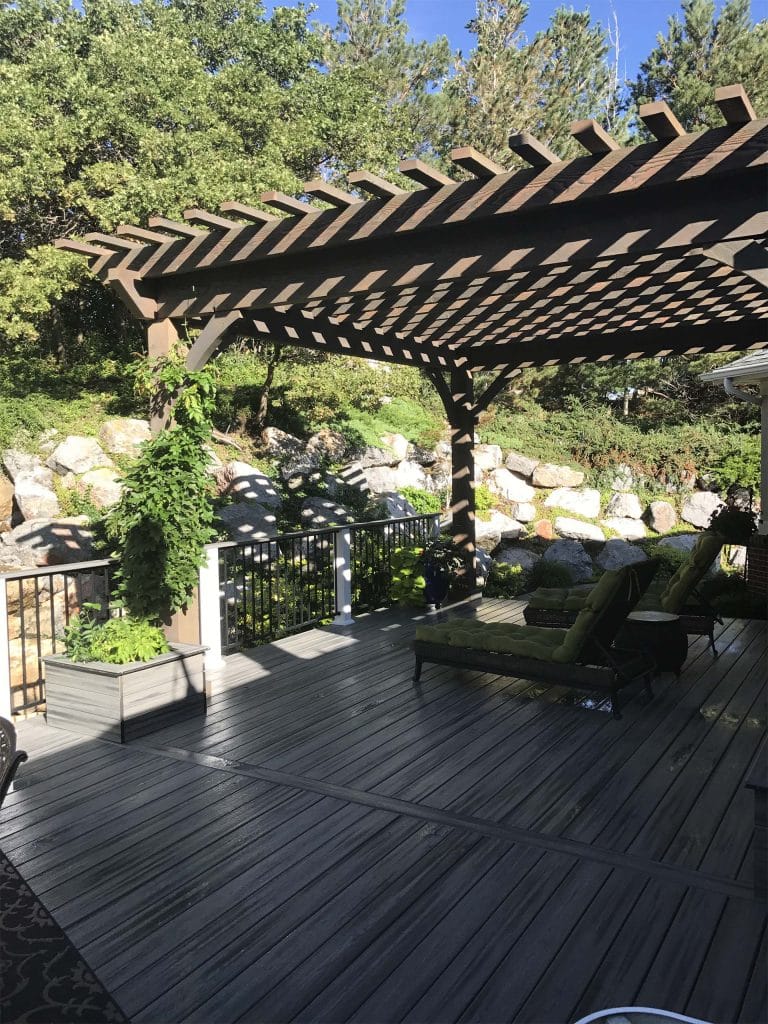 Utah Pergola Company also specializes in building custom decks for both residential and commercial properties. Our company has been building decks since 2001, with over thousands completed projects to date. We take great pride in the quality of our workmanship and have always put clients' needs first. Our team at H&H Custom Decks and Timberz will make sure you get exactly what you want out of your deck project, from design consultation through construction completion. 
Why build a deck?
First off, it accommodates your pergola or gazebos! Naturally, decks are a great place to relax and enjoy the outdoors with friends and family.
Can I build a pergola on top of a deck?
Yes, you can! Pergolas are a great addition to any deck project. The post and beam structure will help provide the needed support for hanging your pergola or gazebo overhead.  — If you're considering building decks in Utah, our team at Utah Pergola Company is here to help!
Will your provide deck design ideas?
Deck designs can be complicated for homeowners without experience in the trade; this is why we offer an initial consultation free of charge  — whether it's just getting your ideas out on paper.
What material do you build decks with?
We build decks using Trex composite material. The reason we use Trex is because it's the preferred choice of materials by most deck design professionals. The material is durable, low maintenance, and can be used to match your home's exterior color scheme.
What size decks do you typically build?
We build Trex decks of any size you want! Just let our team know what type of space you want and what your imagining.
Can I DIY my own decking project?
You could – the questions is do you really want to? Sure you could save money on labor costs, but we find most homeowners make far to many mistakes when they build their own decks. The majority also make very costly mistakes along the way. We may be bias here, but we strongly recommend for decks and pergolas, hiring a professional deck company to hand the project.
If you are absolutely adamant on being a DIYer and building with our pergola kit or gazebo kit, please contact us for more information.
We are a Trex Pro Platinum Partner
Don't risk getting burned by shady or non reputable deck companies. We install hundreds of custom built Trex decks every year in Utah. Our reputation and work is so good that Trex has us listed as one of the very few platinum status partners in Utah. You can see our official Trex profile by click here.